One could not have asked for better weather for the 11th annual "Cuts For Cancer" fundraising event.  Diann Lalande who along with her daughter, Sylvie Simard, organized the first ever "Cuts for Cancer" in 2000. Since then the mother-daughter team have raised over $43,000 for the Ottawa Regional Cancer Foundation.
Under a tent on the front lawn of their Trim Road business, Diann and Sylvie of Diann's Beauty Salon and various family members were kept busy as a stream of steady "customers" dropped in to say hello, have their locks trimmed and donate money to this very worthy cause. Royal Galipeau and Stephen Blais were among the dignitaries to stop in and offer their support.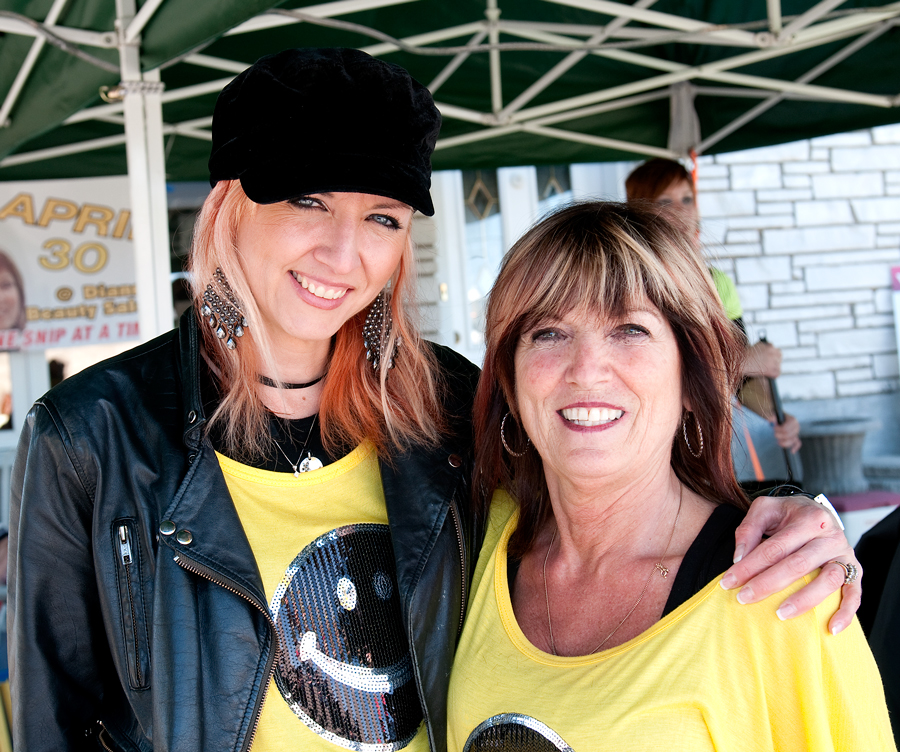 Sylvie and Diann
Laetitia Clark (below) had not cut her hair for 10 years and today she told her parents that she wanted to donate her long ponytail to the Angel Hair For Kids foundation which makes wigs for children who have lost their own hair during cancer treatment.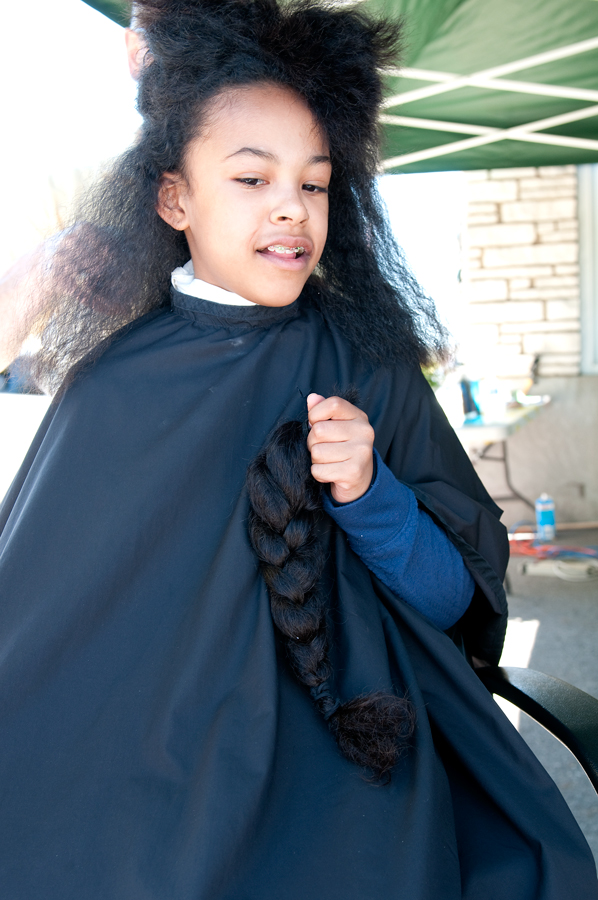 Laetitia Clark and her ponytail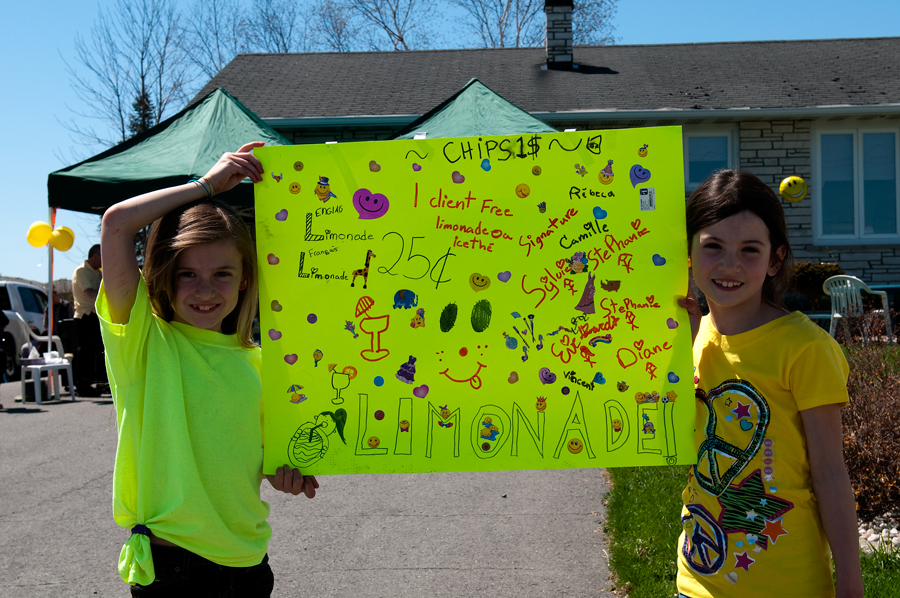 Eve and Reagan helping out by selling lemonade and cookies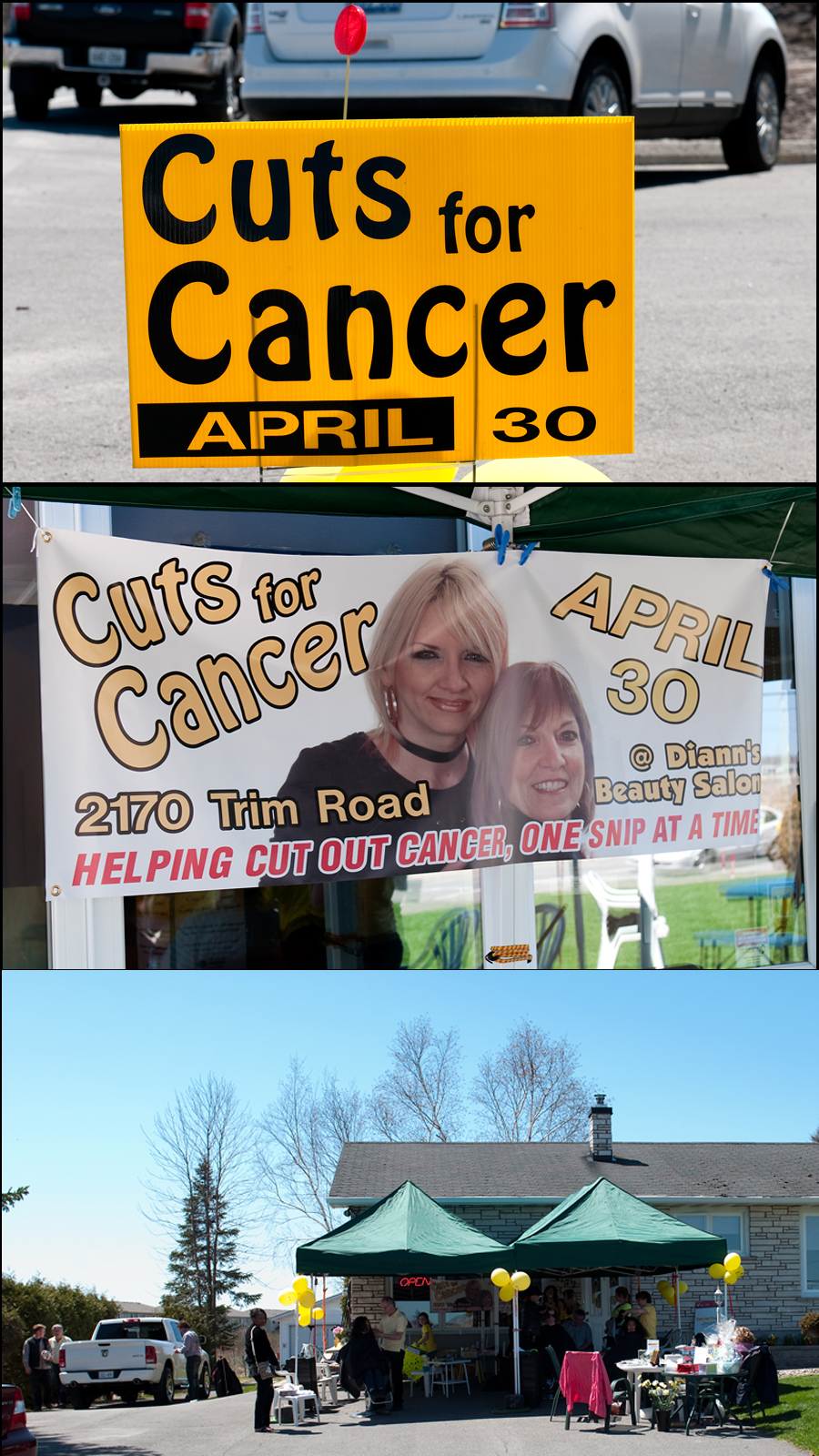 Diann's Beauty Salon, 2170 Trim Road. For more information, call the salon at 613-833-2345